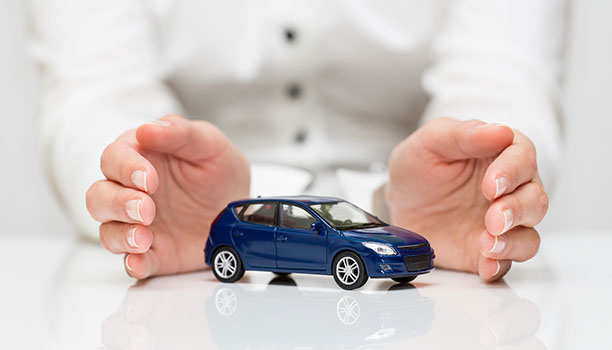 Car insurance is one of the necessary evils of modern life. You pay a substantial amount of money each month to the insurance company, and if you are like most people, you have not had an accident or made a claim in years. Yet when you do suddenly find yourself involved in a collision, the insurance premiums you've been forking over all these years will finally pay off.
The advent of the Internet has raised the level of competition between insurance companies. Because you can now sit at home in your bathrobe and compare rates and coverage between companies, they are under more pressure to offer competitive deals. So why not leverage the Internet's potential to help you save time, save money, and find the best auto insurance coverage?
First, let's be clear about the fact that auto insurance is required by law in most states―it's not optional. If you drive a car, you must have auto insurance. So you need to find out what the law requires in your jurisdiction when it comes to how much auto insurance coverage you need to maintain. Print out your state's requirements, and save that information for the next step in the process.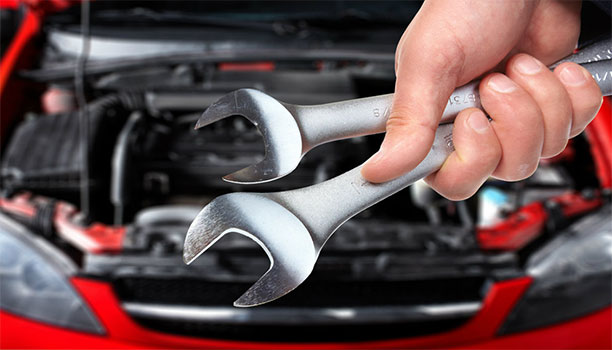 The first, and most important, is to stick to your manufacturer's advice on servicing. Your handbook will tell you when a service is due and exactly what's needed – just make sure you book your car into the garage promptly.
The second is to do your own simple car maintenance checks. Here's our top 10:
TyresEvery two weeks, check your tyre pressures and the condition of your tyres (including the spare). Look out for cuts or wear and make sure your tread is within legal limits.
ToolkitIf your car has a spare wheel, then at the very least you need to carry a jack and wheel removing tools (plus a locking wheel nut key if appropriate).
Engine oilUse your dipstick to check oil levels every couple of weeks, and before any long journey, and top up if needed. Pop your car back to the garage if you're topping up more than usual.
WaterEvery week, while your engine's cold, check your coolant level is between the MIN and MAX marks. Seasonal tip: before the cold weather sets in, get your anti-freeze checked and topped up, if required.
Windscreen wipersReplace your windscreen wipers once a year to prevent smearing.
Screen washBy law, your screen wash system must work. Keep it regularly topped up with a good screenwash additive – one that prevents it from freezing, and clears oily grime.
WindscreenKeep an eye out for stone damage and, if you spot any chips, get them repaired as soon as possible (they can grow and crack if left alone). If the damage can't be repaired, or it's in a place where it could distract you, your windscreen may need to be replaced.
LightsCheck all your lights – including indicators, reversing lights, brake lights and fog lights – once a week. Look out for blown bulbs and cracks or dirt on the lenses.
Power steeringMake sure your garage fills your hydraulic fluid reservoir when they service your car. Then all you have to do, once a month, is check its levels; if necessary, you can top up with a recommended fluid.
BodyworkGive your car panels an occasional once-over for any damage, or signs of rust.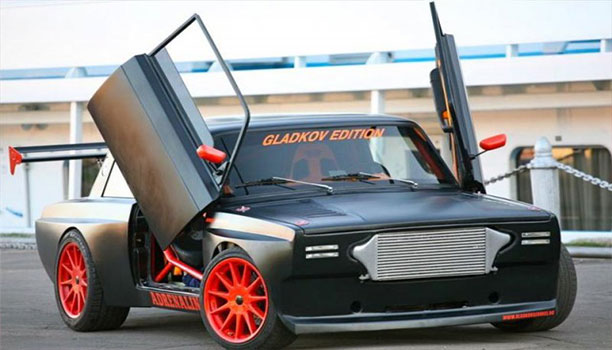 Today during conversation or on TV, in newspapers, etc. you can often read or hear words "car tuning". What is tuning a car? Tuning is the modification of vehicle characteristics that improves its performance. Or it can be some design modification that changes the vehicle's look. You can easily determine tuning cars in the street because they usually don't look like ordinary cars. First of all these vehicles are allocated because their appearance has different unusual colors, chrome trim, extra large rims or some additional body modifications, etc. The other kind of car modifications (tuning) is improvement of car parts under the hood. This type of tuning cars is easy to determine too because of the sounds vehicle makes (it is much different from the ordinary car sound) or extra speed gains.
So, how to tune a car? There are a lot of ways to do it. First of all, you should decide what exactly you want to modify. For example, it can be car engine tuning or some additional parts setting car body modification (spoiler, bumper, etc.). You should think carefully before performing any modifications, because tuning your car is a serious process, that may extremely change you car characteristics. Especially if tuning modifies the engine of the vehicle. Engine performance tuning usually lets your car accelerate faster than usually, so you should pay more attention to safety because enhanced performance may put more stress on the breaking and suspension systems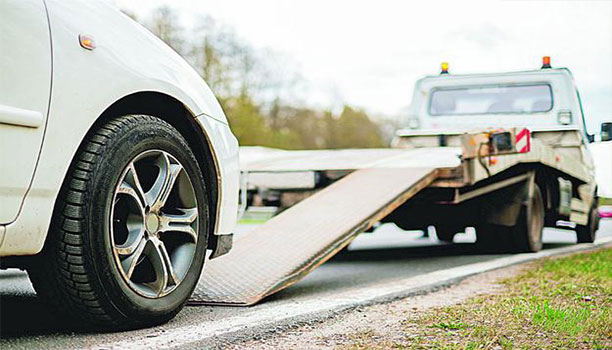 A vehicle breakdown is the mechanical failure of a motor vehicle in such a way that the underlying problem prevents the vehicle from being operated at all, or impedes the vehicle's operation so much, that it is very difficult, nearly impossible, or else dangerous to operate. Vehicle breakdowns can occur for a large number of reasons. Depending on the nature of the problem, the vehicle may or may not need to be towed to an automobile repair shop. A "breakdown" is also referred to when a car stalls on the road. A vehicle stalls for a number of reasons ranging from a dead car battery, fuel pump, poor quality fuel, faulty electrical wiring, fuel pressure problems, overlooked leaks or missing caps.
Levels of breakdown
There are various levels of a vehicle's disability.
Total breakdown
A total breakdown is when the vehicle becomes totally immobile and cannot be driven even a short distance to reach a repair shop, thereby necessitating a tow. This can occur for a variety of reasons, including complete engine failure, or a dead starter or battery, though a dead battery may be able to be temporarily resolved with a jump start. When a total breakdown occurs, the motorist may be able to have the service paid for by a roadside assistance plan. This may be available through an organization, the vehicle's manufacturer, the vehicle insurance policy, or in some cases, another service the driver subscribes to, such as a mobile phone
Partial breakdown
In a partial breakdown, the vehicle may still be operable, but its operation may become more limited or more dangerous, or else its continued operation may contribute to further damage to the vehicle. Often, when this occurs, it may be possible to drive the vehicle to a garage, thereby avoiding a tow. Some common causes of a partial breakdown include overheating, brake failure, or frequent stalling.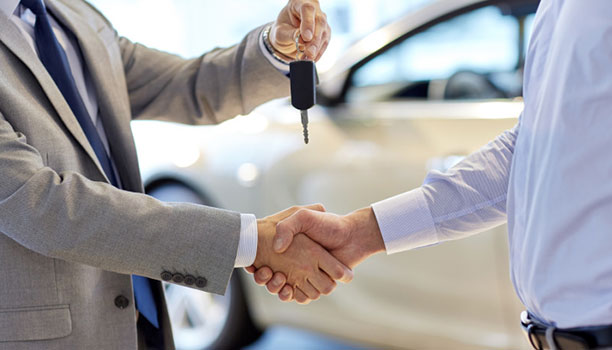 Part-exchange: The easiest way to sell your car is to trade it in when buying a new or used car from a dealer. You'll probably get less for it than through a private sale, but you'll avoid the work and expense of advertising and dealing with inquiries , viewings and test drives. Your car's part-exchange value will be a little more than the trade price you'd get if you sold your car outright to a dealer. But the dealer might not be prepared to negotiate over a part-exchange price. Selling outright: Selling outright to a used car dealer or garage is a relatively quick and simple process. The price you'll get will be based on the car's trade value and condition, so it won't be the best price possible.
Selling privately
Selling a car privately can be time-consuming, but you'll probably get a better price.
Here's what you'll need to do:
Advertise your car to potential buyers – for example, a 'For Sale' sign on the windows of your car and/or a shop, classified ads in local papers Or, you might be able to find a buyer among friends or their friends through social media like Facebook, or at work.
Make sure you describe your car correctly in your advertisement and that you can prove you're its legal owner.
Deal promptly with calls or emails from potential buyers.
Arrange and be present at viewings and test-drives.
Arrange a safe way of being paid for the sale.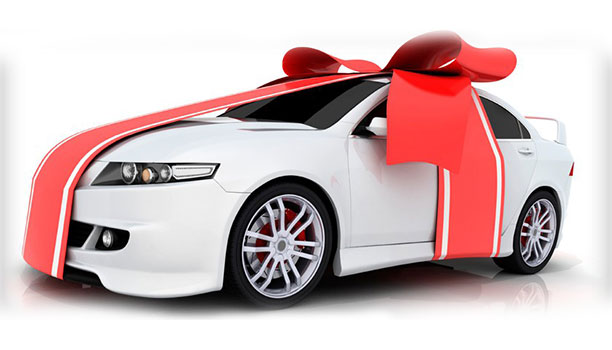 Think about what car model and options you want and how much you're willing to spend. Do some research. You'll be less likely to feel pressured into making a hasty or expensive decision at the showroom and more likely to get a better deal.
Consider these suggestions:
Check publications and websites that discuss new car features and prices. These may provide information on the dealer's costs for specific models and options.
Shop around to get the best possible price by comparing models and prices in ads and at dealer showrooms. You also may want to contact car-buying services and broker-buying services to make comparisons.
Plan to negotiate on price. Dealers may be willing to bargain on their profit margin, often between 10 and 20 percent. Usually, this is the difference between the manufacturer's suggested retail price (MSRP) and the invoice price.
Because the price is a factor in the dealer's calculations regardless of whether you pay cash or finance your car — and also affects your monthly payments — negotiating the price can save you money.
Consider ordering your new car if you don't see what you want on the dealer's lot. This may involve a delay, but cars on the lot may have options you don't want — and that can raise the price. However, dealers often want to sell their current inventory quickly, so you may be able to negotiate a good deal if an in-stock car meets your needs.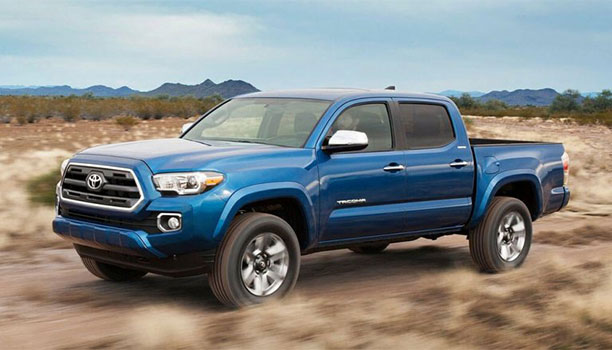 Why rent a car? There are so many reasons to head over to your favourite rental car services' websites or local branch that we made a list for you.
End Your Wedding with a Bang
You've probably seen the scenes in movies where a newly wedded couple rides off to their honeymoon in a fantastic vehicle. You can do that too, no matter what your wedding budget is, by renting a car instead of buying one. Most rental car services offer convertibles and luxury cars that will make your guests' jaws drop during your cinematic exit.
A First-class High School Reunion Arrival
As with your wedding, you want to arrive at and leave your high school reunion in style. Even if you never became the success you promised everyone you'd become, you can still look like you did. Go by your local car rental office or browse their website to find a car that conveys the message you want to send.
First Date, First Impression
If you haven't had your wedding or a high school reunion, you may be more concerned about your dating life. They say that first impressions are everything, so why not pick up your date in a nice, clean car?Now, you probably shouldn't go overboard by renting a luxury car. This could send the signal that you are better off financially than you really are, which could backfire later. Choose a car that represents who you are and you will make a great first impression.
Road Tripping with a Rental
There are several reasons to rent a car for a long road trip: You save wear and tear on your own car You avoid adding mileage to your personal car's odometer that would depreciate its value. You can save money by choose a rental car that gets better gas mileage than your own car. A smart rental choice can keep you and your travelers comfortable by providing more seating options and plenty of room for your luggage.
Trip Convenience
If a road trip is not your style, you'll still need a way to get around after you get off the plane. Renting a car is often more cost effective than using a cab to get around and it is much more convenient than having family members or friends drive you around while you're visiting their city.
Moving in Style
Whenever you need to move or need to help a friend move, try renting a moving truck from a car rental office. Renting a truck will save your vehicle from dings and scratches, and give you more room to transport items, which equals fewer trips and less gas.